Marie Laval – Captured by a Scottish Lord
I am delighted today to welcome back to my blog Marie Laval who has another historical romantic novel out this week. Welcome Marie.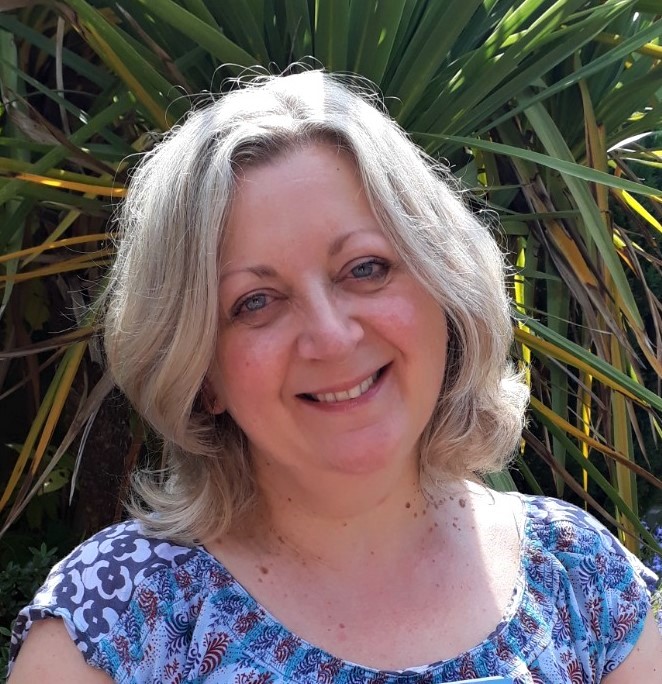 So, Marie, thank you for dropping by today to talk about your new book Captured by a Scottish Lord.. A fabulous romantic tale from this lovely award-nominated author. Perfect for historical romance and Bridgerton fans.
Originally from Lyon in France, Marie now lives in Lancashire and writes historical and contemporary romance. Best-selling Little Pink Taxi was her debut romantic comedy novel with Choc Lit.  A Paris Fairy Tale was published in July 2019, followed by Bluebell's Christmas Magic in November 2019 and bestselling romantic suspense Escape to the Little Chateau which was shortlisted for the 2021 RNA Jackie Collins Romantic Suspense Award. Marie's historical romances, Angel of the Lost Treasure, Queen of the Desert and Captured by a Scottish Lord, all feature members of the Saintclair family and her short stories are published in the bestselling Miss Moonshine anthologies. Marie is a member of the Romantic Novelists Association and the Society of Authors, and her novels are available as paperbacks, ebooks and audiobooks on Amazon and various other platforms.
Can a Desert Rose survive a Scottish winter?
The wild Scottish landscape is a far cry from Rose Saintclair's Saharan oasis, although she'll endure it for Lord Cameron McRae, the man she married after a whirlwind romance in Algiers. But when stormy weather leads to Rose's Scotland-bound ship docking on Cape Wrath – the land of Cameron's enemy, Bruce McGunn – could her new life already be in jeopardy?
Lord McGunn was a fearless soldier, but his experiences have made him as unforgiving as the land he presides over. He knows McRae won't rest until he owns Wrath, and the man is willing to use brutal tactics. Bruce decides that he'll play McRae at his own game, take the ship and its precious occupant, and hold them hostage.
Rose is determined to escape, but whilst captured she learns that there's another side to her new husband – and could her supposedly cold and ruthless kidnapper also be concealing hidden depths?
Thank you so much for welcoming me on your blog today, Anni, to talk about Captured by a Scottish Lord, my new release by ChocLit UK. This novel is a historical romance mostly set in the Highlands of Scotland and is also the third book featuring a member of the Saintclair family. I loved every minute of researching and writing the love story between my fun and intrepid heroine Rose Saintclair and my wonderfully stern, dutiful and brooding hero Bruce McGunn, and I hope that readers will enjoy it too.
I know this is a question all readers want to know, so I have to ask, what comes first when writing a novel, the characters or the plot?
The inspiration for this novel is a little bit different since it is the third novel that features a member of the Saintclair family. The first one, Angel of the Lost Treasure, is mostly set in France in the final months of Napoleon's reign is a love story between French cuirassier Hugo Saintclair and Marie-Ange Norton, a young English widow (or perhaps not a widow….). I was very much inspired by my hometown of Lyon and surrounding area and by tales of the Knights Templar and secret societies when I wrote the story. Angel was followed by Queen of the Desert, which is about Hugo and Marie-Ange's son Lucas, and takes place in North Africa, a place where my mother grew up and which always fascinated me and where I hope to be able to go one day.
I have to say I was so excited when I picked this up to see a name I recognise. Rose Saintclair, I am sure that everyone will want to know her relationship to Hugo and Lucas. Please explain.
As I couldn't leave the Saintclair family alone, I decided to write Rose's story next. Rose is Lucas' sister, and she is a character I loved writing about. She is fun and brave, but also riddled with self-doubt, and she comes up with the most silly and unladylike expressions – which incidentally I borrowed from my mother! Although I knew I wanted to write about Rose, I wasn't sure what exactly was going to happen to her until by chance I looked at a map of Scotland and my eyes were drawn by a name right at the top: Wrath. What a wonderful, evocative, terrifying name… Something strange happened next. My imagination conjured my hero Bruce McGunn on the spot and I started writing Captured by a Scottish Lord
How long does it take you to research a novel like this and where do you start?
The story takes place in the Highlands of Scotland in 1847 and I loved learning about Scottish history, folklore and music, as well as intriguing stories about the Blue Men of the Minch, the Northern Lights or again the selkies.
But there were more sombre events to research too. The story takes place against the backdrop of the Clearances and reading the accounts of what people suffered then was often heart-wrenching. I also had to research battles which Rose's father had fought and the Punjab wars in which Bruce McGunn had been involved and which had left him scarred physically and emotionally.
What are you working on now?
Unfortunately, I am finding it very hard to make time to write at the moment but I do have lots of ideas and I hope to be able to be able to complete at least one story in the next few months.
I am sorry to hear that Marie but delighted to hear you have lots more ideas and look forward to hearing more from you soon. Thank you for dropping by today to chat. 
Book links for Captured by a Scottish Lord:
Amazon: https://www.amazon.co.uk/Captured-Scottish-Lord-exhilarating-Saintclair-ebook/dp/B0BMGTGTHJ/
Apple Books: https://books.apple.com/gb/book/captured-by-a-scottish-lord/id6444447667
Kobo Books: Captured by a Scottish Lord eBook by Marie Laval – EPUB | Rakuten Kobo United Kingdom
Google Play: Captured by a Scottish Lord by Marie Laval – Books on Google Play
Nook Book: Captured by a Scottish Lord by Marie Laval | eBook | Barnes & Noble® (barnesandnoble.com)
Goodreads: Captured by a Scottish Lord by Marie Laval (goodreads.com)